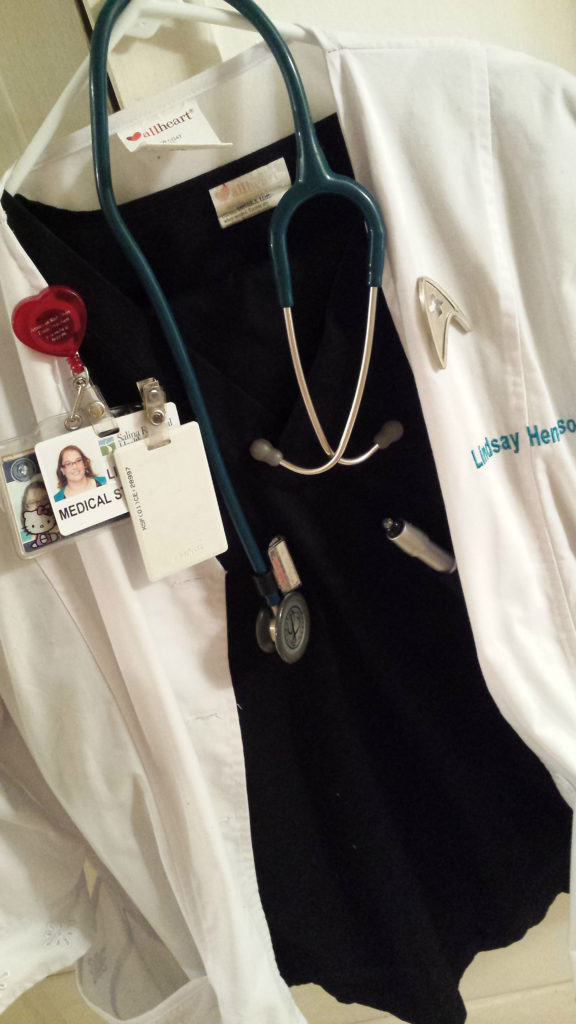 Be sure to drop by and say "Hi" at Gallifrey One, where I have two sold-out "Sciencing With The Doctor" sessions this year!
In my professional life, I'm an honors graduate of All Saints University School of Medicine. Hans Christian Anderson said, "Every man's life is a fairy tale written by God's fingers" and this fairy tale life has been full of adventure. The journey of medicine wasn't a path chosen blindly, it was destined before I could tie my shoes. As a paramedic, I've contributed nineteen years of my life to medicine and I continue to advocate for EMS and pre-hospital cutting edge education. In November, my single author article on Ketamine was published in JEMS magazine.
In my community life, I try to encourage and foster a healthy curiosity of both science and medicine in children and teens.  You can find me at conventions, after school programs, and hospital training halls often doing interactive science events. These are short hands on demonstrations that allow kids to hold a scientific concept in their hands, instilling a seed of self worth and contribution. You can also find my articles and videos here on the site, allowing you to do some of those same demonstrations at home with your kids (or, just by yourself.) I've also been knowing to speak on 'communication issues' most recently focused towards the self-proclaimed "geek community", particularly etiquette and appropriate communication conversation.  Unfortunately, there's no video of the premier presentation on the subject I did with co-speaker Davis Ray Sickmon, Jr at ICT Comic Con and Science Fiction Convention.
Please see my CV or feel free to contact me for more information.
Dr. Lindsay Henderson